The new Micro World Champion is crowned!
Published on Saturday, 26 July 2014 21:26
Piotr Ogrodnik and his crew Piotr Petryla and Grzegorz Banaczyk are the new World Champion 2014 in the ISAF recognized Micro Cupper Class.
The team from Poland did a superb job: With 6 bullets out of 7 races the dominate the regatta hoist by the Segler-Club Gothia e.V. in Berlin-Spandau. After a strong fight RUS 39 skippered by Gennadiy Svistunov wrestled  the former World Champion Piotr Tarnacki at the helm  POL 77 down. Congratilation to the winner of the World Championship 2014 and many thanks to all competitors for coming to Berlin and fair racing.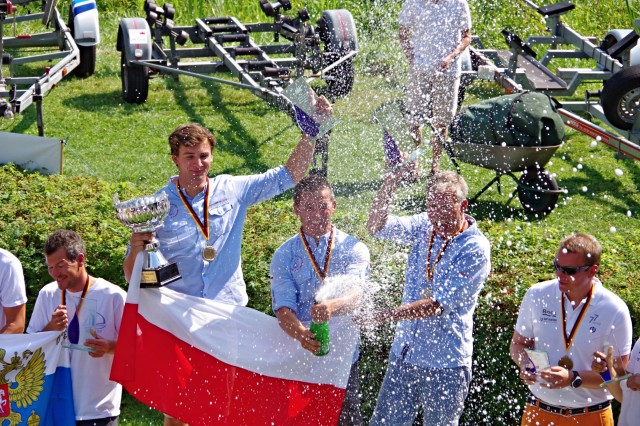 World Champion 2014 – POL 90 – Photo: SailingAnarchy.de
Final results:
Text by SailingAnarchy.de